DUSTIN YELLIN
NOUNS DAO PROPOSAL
SCROLL
DAOs offer the greatest innovation in governance the world has ever seen. As both an homage to, and a final cast that breaks the mold from which all Western political theory springs, PERSON, PLACE, or THING, revisits and updates the original collage-like image depicting the social contract: Abraham Bosse's frontispiece for Thomas Hobbes' Leviathan (1651).
To this end, renowned contemporary artist Dustin Yellin will build a new Psychogeography, the artist's signature series of collage embeded in glass. For this comission, Yellin will source all minted Nouns, and layer them into a unique glass artwork that forges a record of the history of the Nouns DAO, while branding its newest emblem.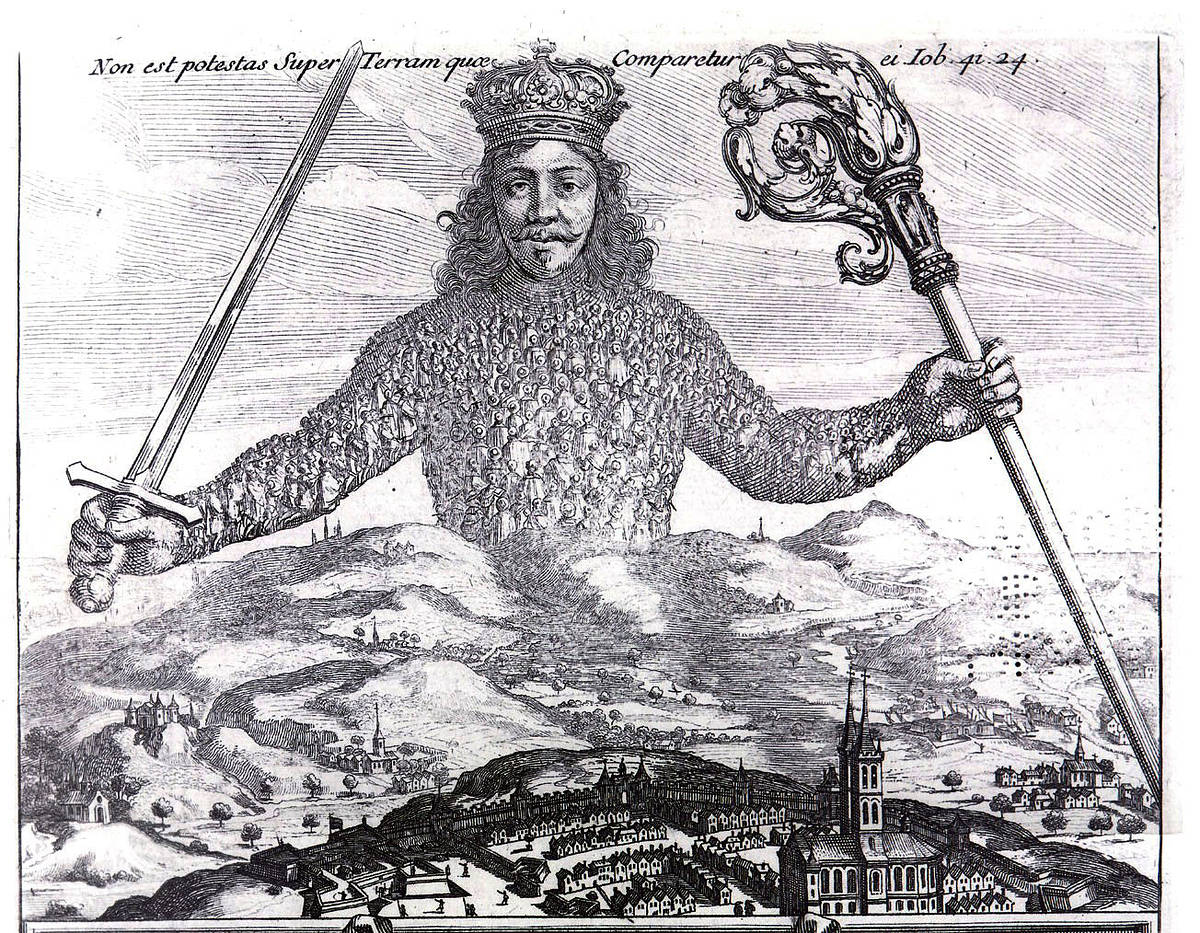 KNOWLEDGE IS POWER
In preparation for the publication of Leviathan, the book's author, Hobbes, sat with noted artist, Bosse, to create a visual image that not only summed up the thesis of the book - that the state derives its power from the collection of bodies that constitute it - but to give that idea a powerful avatar.
Bosse presented a giant sovereign arising from the mountains above a city. Upon zooming in, this ruler's body is made up of hundreds of smaller figures representing the citizenry who, together, form a kind of fish scale-like suit of armor protecting and making up the figure of authority. Over this personage, who represents the collective order, is a banner that states: There is no power on earth to be compared to him; in the book itself, Hobbes penned the often-quoted phrase that knowledge is power, or more specifically: the organization and use of knowledge is the base from which power stems.
Like Hobbes, the Nouns DAO is predicated on forming and testing new ways of gathering. In order to stoke and tease this effort, Dustin Yellin proposes to update the Leviathan image by creating a new imaginative portrait which layers each Nouns avatar into one fantastic body emerging from out of the landscape. Much like a yearbook, a ship's manifest, or the signatures under a document, this snapshot will provide a freeze frame of the DAO's founders and builders. This in-all-is-one super-avatar will represent the shared vision and trust between all stakeholders, while providing a rallying banner - an art object - that crystalizes how individuals are more powerful when they come together, and how a community can achieve the seemingly impossible by focusing its collective resources and talents around a common task.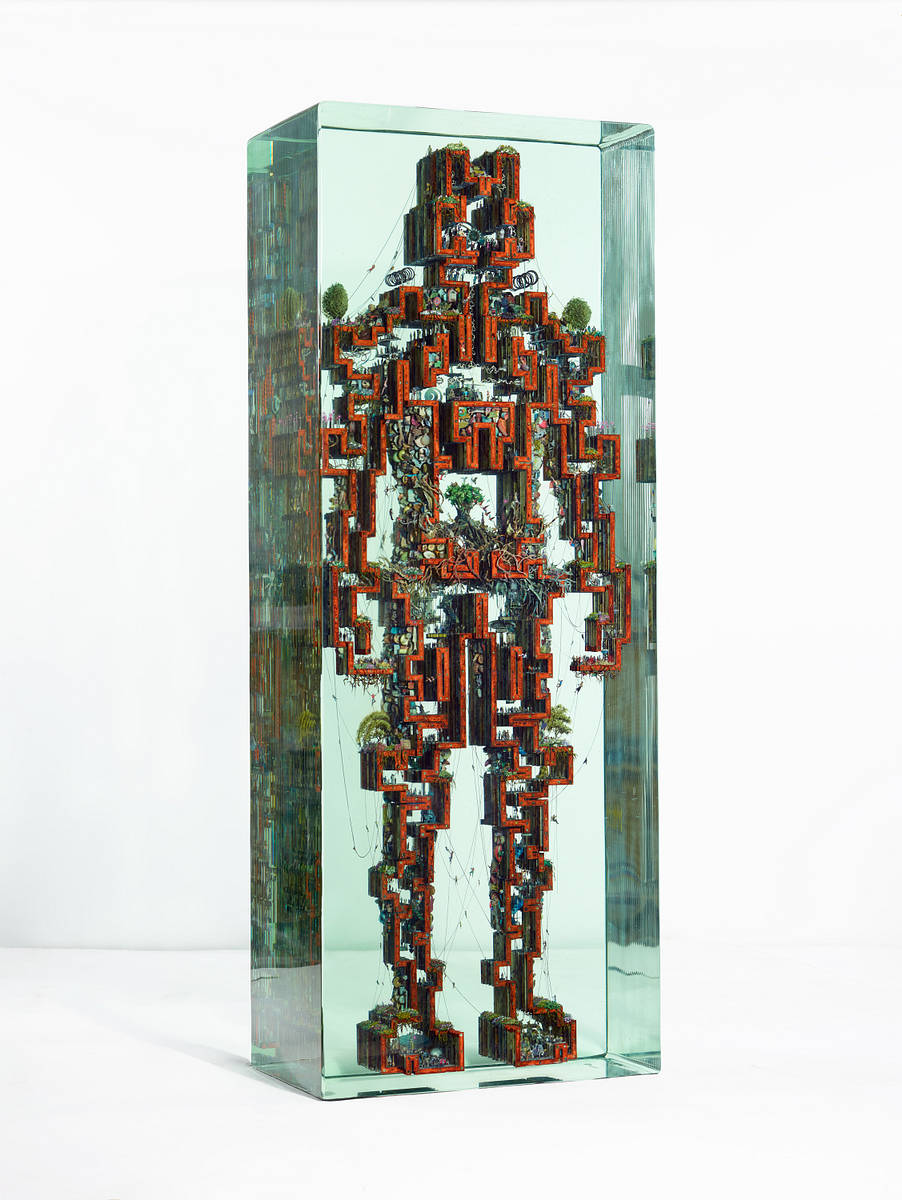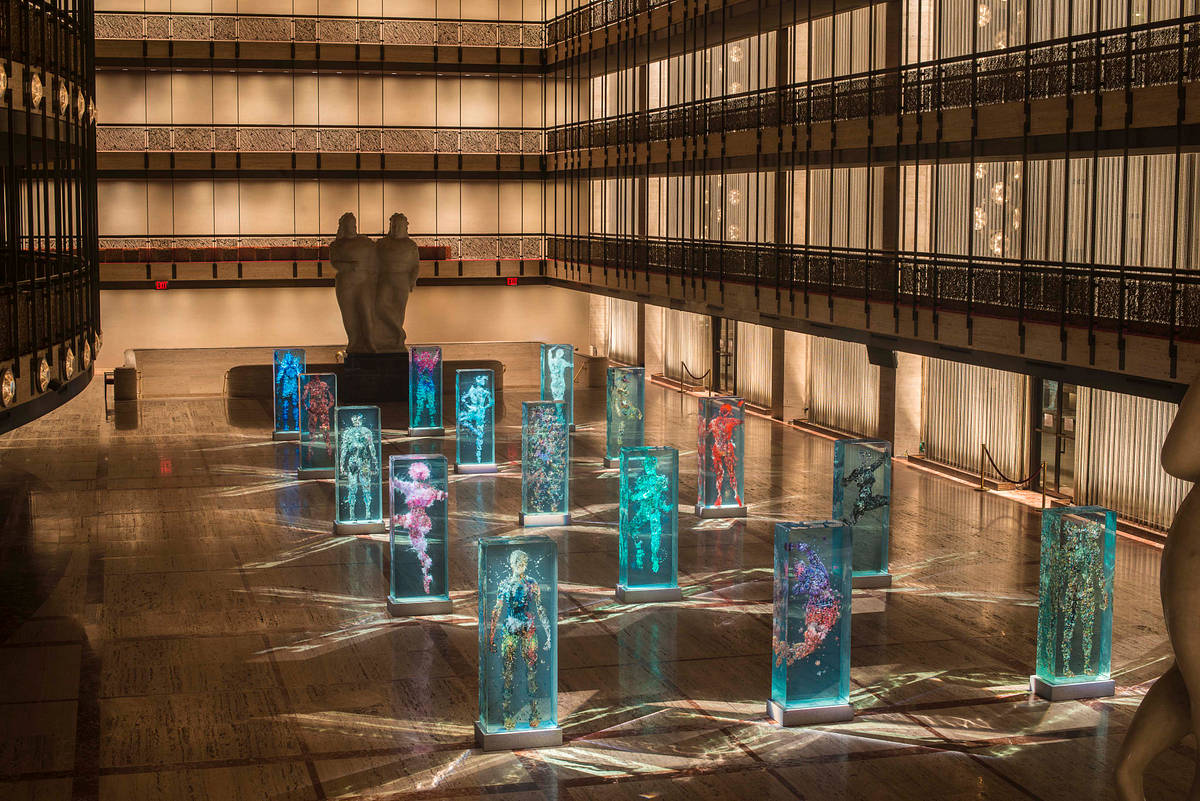 PSYCHOGEOGRAPHIES
Mapping how desire affects lived experience, Yellin's Psychogeographies series collapses mental projection into cartographic form. Herein, an exploded catalog of icons, thirsts, dreams, and even nightmares congeal as physical, humanoid, shapes. Each work structures a network of picture puzzle allegories that link our minds and bodies to the world metonymically, and back again.
Following various associative, and psychedelic logics, Yellin's totems allude to the Terracotta Army, a vast array of life-size clay funerary figures entombed within the mausoleum of Emperor Qin Shi Huang. While these ancient figures were meant to serve their leader in the afterlife, the Psychogeographies invite viewers to engage with the legions of their own consciousness, as well as that of our shared collective society and its infrastructures – on this subject, Yellin often teases that paper itself might soon disappear, and as such, these works might become artificial fossils trapping the material much like a prehistoric fly in amber.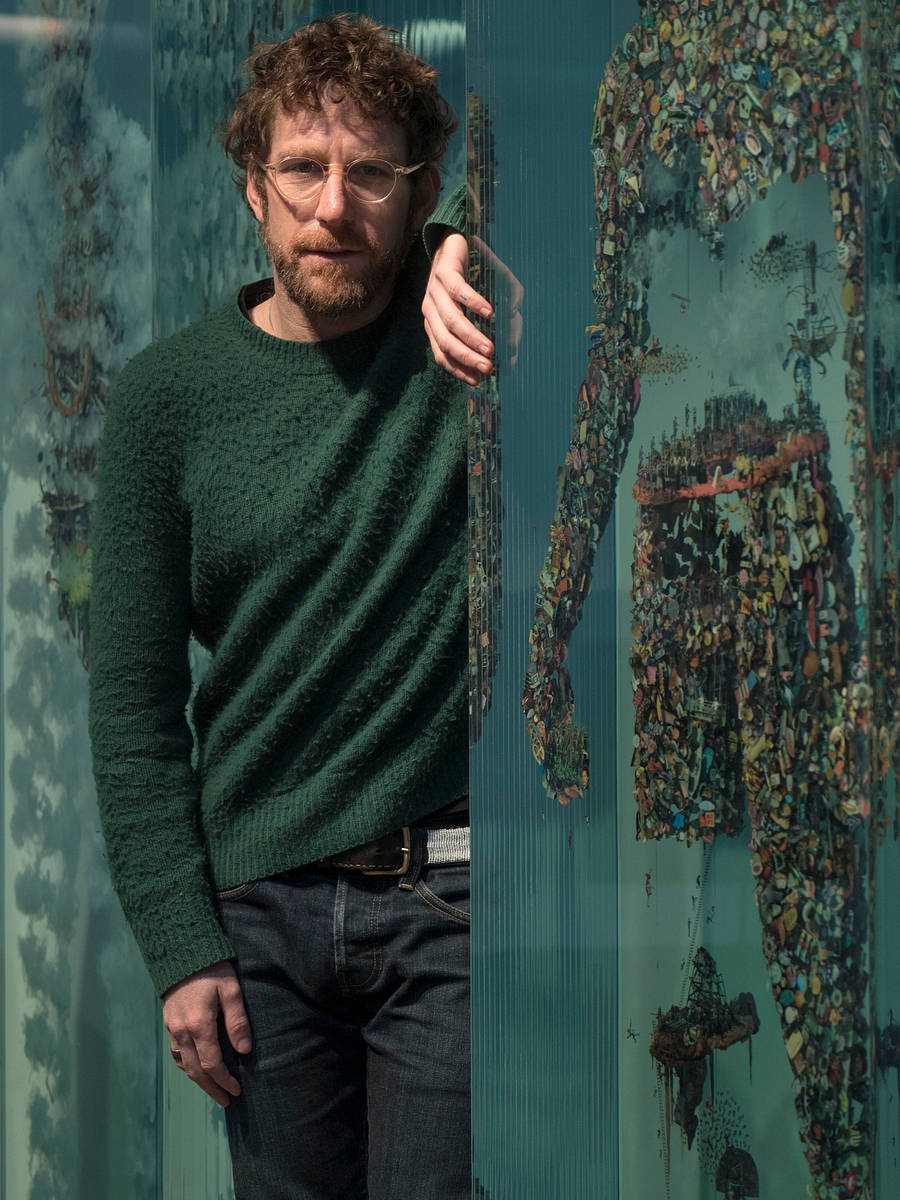 DUSTIN YELLIN
Dustin Yellin (B. 1975, California) lives in Brooklyn, New York, and is the Founder and President of Pioneer Works. Yellin tells stories that weave together the idea of how both the human world, and the other worlds of critters, plants, and rocks have always already been a collection of enmeshed networks - even if many are hidden. His multidisciplinary approach tunnels across traditionally siloed fields so as to capture and crystalize the diverse forces of nature and machine. Through a body of work, which includes object making, animation, pedagogy, and the forming of institutions, Yellin draws attention to the paradox of how everyone and everything is interconnected, and yet alienated at the same time. As a bridge toward a more holistic world, the artist balances descriptive poetry with a prescriptive social practice so as to span new ways of seeing and being.
PIONEER WORKS
Pioneer Works is an admission-free cultural center in Brooklyn, New York dedicated to experimentation, education, and production across the disciplines of art, science, music, and technology.
Imagined by its founder, artist Dustin Yellin, as a place in which artists, scientists, and thinkers from various backgrounds converge, this "museum of process" takes its primary inspiration from utopian visionaries such as Buckminster Fuller, and radical institutions such as Black Mountain College.
Since its inception, Pioneer Works has built science studios, a technology lab with 3D printing, a virtual environment lab for VR and AR production, a recording studio, a media lab for content creation and dissemination, a darkroom, residency studios, galleries, gardens, a ceramics studio, a press, and a bookshop. Pioneer Works' central hall is home to a rotating schedule of exhibitions, science talks, music performances, workshops, and innovative free public programming.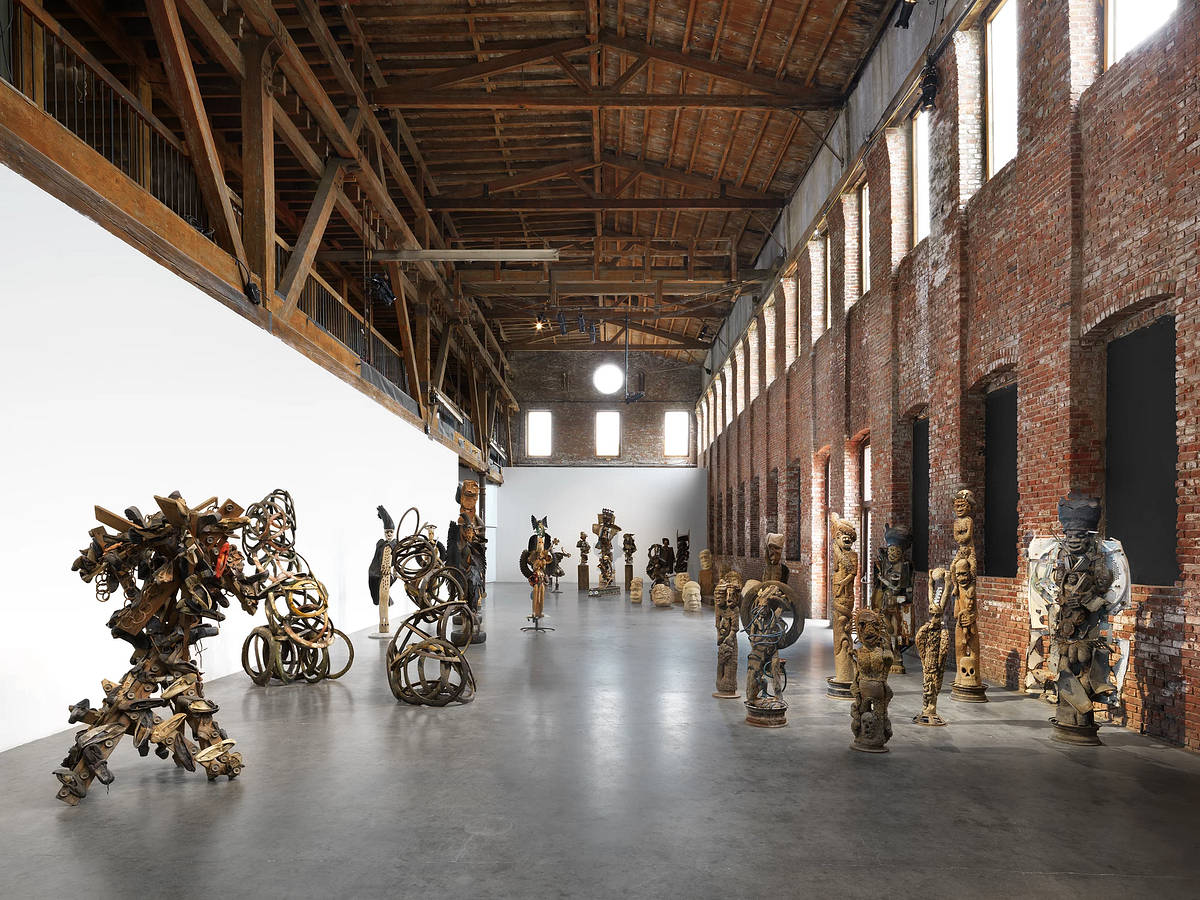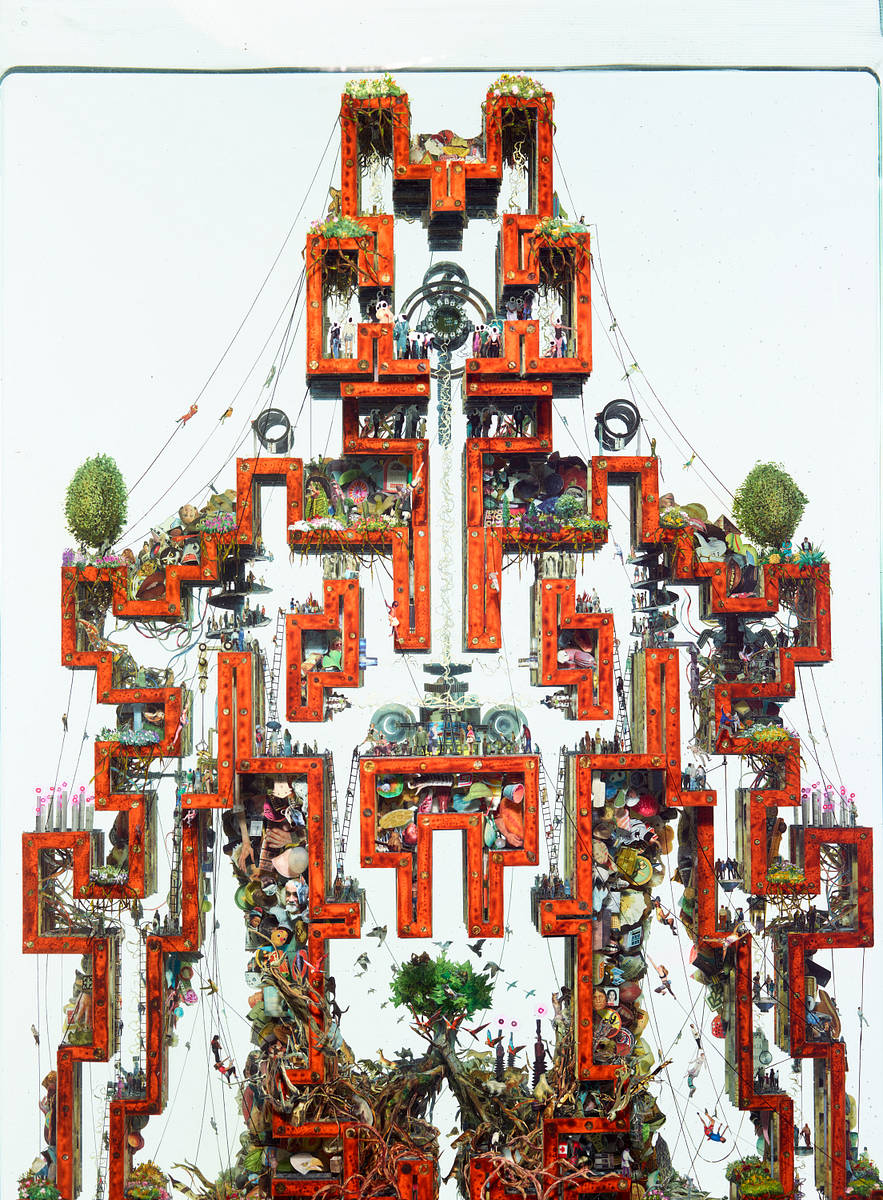 PERSON, PLACE or THING
Dustin Yellin proposes the creation of PERSON, PLACE or THING, a new 6 foot tall glass sculpture in the same format as his well-known Psychogeographies series. The entire set of Nouns minted before April 2022 (TBD) will be rendered in their distinctive style within the layers of the artwork, to form and populate the landscape of a giant human figure.
Upon completion, Yellin plans to exhibit the artwork in a 2023 solo exhibition at a high visibility cultural institution in Los Angeles. Following the exhibition's close, Yellin proposes to leverage existing connections to loan the artwork to any number of high profile social clubs or museums in New York or Los Angeles for the next 3-5 years.
The budget for PERSON, PLACE or THING is 100ETH, a donation of 100,000 USDC to Pioneer Works, and 1 Noun NFT.
For more information, Dustin Yellin Studio is available to host all interested Nouns DAO members for a 30 minute Zoom or Discord info session.